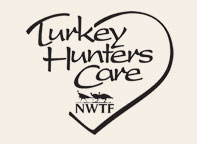 Since 2001, NWTF chapters from throughout North America have helped ensure a happy holiday season for their neighbors through the Turkey Hunters Care program. The program is about brightening the holidays for others. NWTF chapters across the country provide frozen, domestic turkeys to less fortunate families in their communities.
2011 was another superb year for the program as dedicated NWTF members refused to let the tough economic climate keep them from helping others during the holidays. Chapters in 43 states and two Canadian provinces donated 22,359 frozen turkeys. The generous donations of turkeys, accompanied in many cases with stuffing mix, potatoes, bread and dessert to complete the holiday meals, provided over 134,000 meals for the recipients.
To date, 113,159 turkeys have been donated nationwide to families in need since Turkey Hunters Care began. These impressive numbers are another shining example of NWTF volunteers proving that although the NWTF's mission is to conserve the wild turkey and preserve our hunting heritage; in many cases the NWTF is about even more. Federation volunteers recognize that just as the NWTF presence is felt by wildlife in the woods and fields; it can also be felt by people in the surrounding community.
For more information please proceed to the following link. http://www.nwtf.org/turkeyhunters_care.html